Wyld Connect hybrid terminals support sensor-to-satellite IoT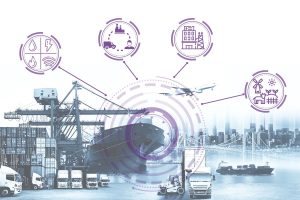 The full service will be available in the second half of 2022, says the company, with a partnership with Eutelsat enabling connection with a network of LEO (Low Earth Orbiting) satellites.
"Existing LPWA networks such as LoRaWAN are ideal to connect low power assets and sensors that don't need to send much data, but they currently rely on a limited terrestrial infrastructure," said Luc Perard, Senior Vice President, IoT Business at Eutelsat. "Wyld's new sensor-to-satellite LoRaWAN terminals and modules now make it possible to harness our network of LEO satellites to deliver low-cost, hybrid terrestrial and satellite connectivity over 100% of the earth's surface."
The way it works is that the Wyld Connect hybrid terminals connect directly to existing sensors and the small modules can be integrated into IoT sensors as an embedded solution. Data is delivered from the satellite ground station or terrestrial LoRaWAN gateway through Wyld's cloud-based Fusion platform. This also allows IoT sensors to be registered, configured, authenticated, and managed remotely.
As well as Eutelsat on the satellite side, Wyld is also partnering with LoRaWAN network providers, including Senet and American Tower, for the terrestrial side of things.
Wyld sleep mode
What if a satellite is unavailable to collect data from a sensor?
The company highlights its beaconing technology, developed with Eutelsat, to ensure that terminals and sensors remain in sleep mode until data collections can be made.
You can read more about the Wyld Connect IoT terminals and modules here.
Digi-Key to host Private LoRaWAN for IoT webinar

Lacuna's IoT network to offer LoRaWAN direct-to-satellite connectivity

Astrocast's bidirectional satellite IoT service launches commercially

What is next in cellular IoT?