WES Annual Conference 2022 has a focus on innovation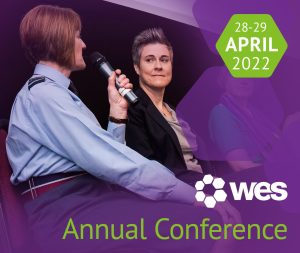 This year the event and exhibition, which aims to showcase exceptional engineering stories, takes the theme of innovation. The organisers say the conference agenda will "celebrate stories of women engineers who've shaped the world around them through their ingenuity".
The line-up of keynote speakers includes Katherine Bennett CBE, the CEO of High Value Manufacturing Catapult (who will reveal the nine principles of innovation mastery), Cecile Searle, the COO at Magway shares (creating a culture to support world-changing innovation), Professor Claire Lucas, Professor of Engineering Teaching and Learning at King's College London (how to support innovation in education) and Dr. Salma Alarefi, Teaching Fellow in Electrical Power Systems at University (insights into her research on belonging as the foundation for innovation).
You can find out more about the online event here and register here. Tickets cost £54.
The WES writes:
"Our speakers may have changed the world, or just applied their original thinking to something small but meaningful to their company or colleagues. We give equal weight to game changing ideas and those more modest inventions and innovations that make everyday operations that little bit easier."
See also: UKESF female scholars attend WES student conference
ELSA-d space debris removal mission restarts with half the thrusters

Spectrolab's solar cells to power NASA's Roman Space Telescope

Axiom Space preps for first private astronaut mission

Sponsored Content: Report Highlights Demand for Industry-led IoT Security Guidelines