Virgin Galactic postpones suborbital space flights to 2023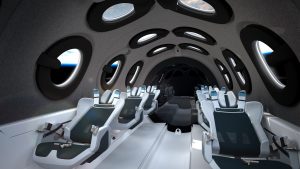 It says the launch of the commercial service is now expected to move out from Q4 2022 to Q1 2023. The VSS Unity test spaceflights are expected to complete in before the end of this year, it also said.
Updates
The announcement was made as part of the company's Q1 financial results announcement.
Other updates included the company "progressing designs and location choice" for new final assembly manufacturing facility for its next-gen spaceships.
It said it was continuing negotiations with preferred suppliers for the manufacture of these craft, or "motherships" as it calls them. Following a supplier conference held in March, it has issued RFIs to identify the primary suppliers for the Delta class spaceships.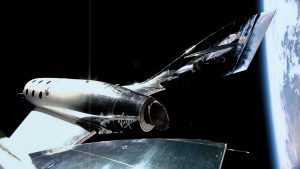 It also said it was deploying "digital twin" architecture to underpin manufacturing schedules.
"Against a backdrop of escalating supply chain and labor constraints, our teams are containing the majority of these issues to minimize impact on schedules," said Michael Colglazier, CEO of Virgin Galactic. We look forward to returning to space in the fourth quarter and launching commercial service in the first quarter of next year".
The company said demand for tickets for its sub-orbital flights "remains strong", with approximately 800 "Future Astronaut" reservations. In February it had announced the opening of ticket sales to the general public.
Finance
For the Q1 results themselves, it reported a net loss of $93 million, compared to a $130 million net loss in the first quarter of 2021.
Adjusted EBITDA was $(77) million, compared to $(56) million in the first quarter of 2021, and the company's cash position was $1.22 billion as of 31 March 2022.
You can read more on the Virgin Galactic website.
See also: FAA greenlights Virgin Galactic licence to fly customers
Space Foundation launches Space Commerce Institute

Jeff Bezos gathers Honeybee Robotics for Blue Origin

Redwire acquisition eyes industrialisation of Low Earth Orbit

Blue Origin, Sierra Space make plans for Orbital Reef commercial space station