UK Space Agency to co-host Summit for Space Sustainability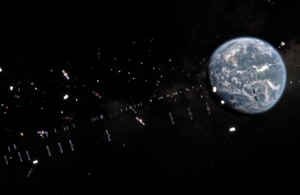 The goal of the summit will be to agree ways of ensuring a more safe and sustainable space environment that's also secure. It will bring together people from government, industry and civil organisations.
The event will feature keynotes, interactive sessions, panels and opportunities for networking.
The UK agency – which has funded a number of projects or initiatives to help tackle space debris – highlights that it has provided £3.7 million for UK industry and academia to develop new technology for Space Surveillance and Tracking (SST) and debris removal. It has also invested around £16 million on space sustainability through the European Space Agency in 2019, which makes the UK the largest contributor to ESA's Space Safety Programme.
"As our reliance on satellites for everyday activity grows and the UK becomes a hub of small satellite design, manufacturing and launch, we are at the forefront of ensuring a safe and secure space environment," said UK Science Minister George Freeman.
Secure World Foundation, for its part, is a US non-profit organisation focused on the sustainable use of space.
"The existing international governance system for space activities was developed at a time when there were only a few space actors, and the pace of development was slow," said Dr Peter Martinez, Executive Director of the Secure World Foundation. "Today, we have a much greater number and diversity of actors, and new types of space activities that are raising challenges for the long-term sustainability of space activities."
While there are currently around 30,000 pieces of debris in orbit that are large enough to be tracked from Earth – such as old satellites, and spent rocket bodies – there are also an estimated 130 million pieces of smaller debris.
See also: Kessler Syndrome and the (growing) problem of Space Debris
Apprentices earn shortlist place in UK government's Nanosat Design Competition

UKSA funds £1.7 million for space sustainability projects

Rosalind Franklin Mars rover drives ahead for September launch

Successful Virgin Orbit horizontal launch cheers Spaceport Cornwall