Satellite Vu strikes thermal satellite deal with property data business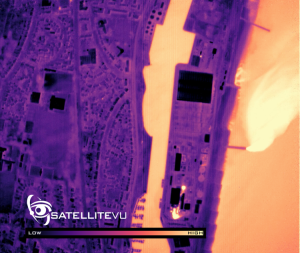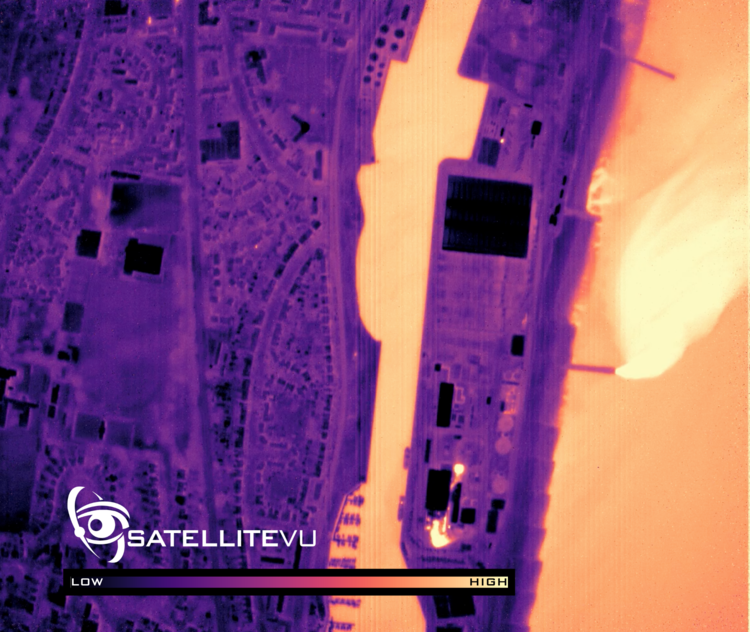 Satellite Vu, which aims to monitor the thermal footprint of any building on the planet, has previously declared its aim "to become the thermometer of the world".
The partnership will see it provide data from its constellation of thermal infrared satellites to Landmark to distribute to businesses. Basically, it will proved the geospatial information, relating to the thermal efficiency of buildings, to the UK real estate market.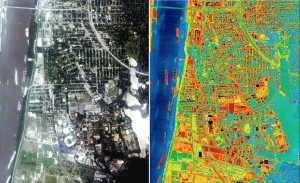 The companies highlighted this was part of a global push towards Net Zero, citing The Intergovernmental Panel on Climate Change's (IPCC) report, aiming to achieve Net Zero by 2050.
MWIR
Satellite Vu's initial mid Wave Infra-Red (MWIR) thermal imaging satellite will be the first of a planned constellation of seven and it is due to be launched into low earth orbit (LEO) in "early 2023", aboard a SpaceX Falcon 9 rocket. It is currently being manufactured in Guildford by Surrey Satellite Technology Limited (SSTL).
"Climate risks and environmental factors are playing an ever more important role in future planning, purchasing and lending decisions," said Simon Brown, CEO of Landmark Information Group. "It is vital that as an industry we take steps to understand those risks, not only to future proof the housing market but to ensure that we are all contributing to achieving net zero."

"Satellite Vu's technology combined with our expertise in property data and risk modelling will mean we can provide the industry with a more informed view of future risks for the UK property portfolio. These more accurate datasets will guide businesses through their property investment decisions, mitigate risks and ultimately support our environmental ambitions."
Satellite Vu imaging
Satellite Vu's planned constellation of seven satellites will specialise in the use of infrared and thermal imaging technology, providing landlords, insurers and government agencies with access to real-time temperature data about the Earth's built environment.
The company's goal is that the data can be updated every 1 to 2 hours, and the use of infrared means coverage will be guaranteed even at night. For example, the data will be able to show if any individual building is being heated efficiently or which parts of a city are the worst emissions offenders.
It's planned that the satellites will offer a resolution of 3.5m, compared with existing available resolutions of 100m.
See also: Lockheed Martin invests in Satellite Vu for US focus
UK's first satellite launch to serve CIRCE space weather monitoring mission

Astroscale, OneWeb get funding for ELSA-M debris removal service

Astrocast buys Hiber to consolidate satellite IoT services

Euroconsult sizes $4.4bn Space Logistics market