SAR satellite specialist raises $100 million Series B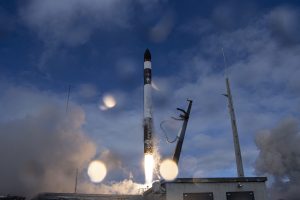 According to the Japan-based company, it makes it among the top ten largest startups in Japan, putting its total funding value at $200m since its founding.
The company develops and operates high-frequency, high-resolution SAR satellites to provide data analytics. It aims to establish a constellation of 30 SAR satellites by 2026, which will enable wide-area, high-frequency earth observation.
At the beginning of March, Synspective launched its second satellite (pictured). Dubbed StriX-β, it reached its target orbit and its functions, including observation and data acquisition, will be verified over the coming months.
"We believe that Synspective is an excellent startup that has realized the development and launch of their SAR satellites expeditiously since establishing in 2018," said Ichitaro Akita, Chief Investment Officer at Nomura SPARX Investment.

"The company continues to accelerate commercialization and is preparing for further global expansion. We expect Synspective to effectively allocate capital from a long-term perspective and improve the lives of people around the world through data acquisition and effective utilization of small SAR satellites."
SAR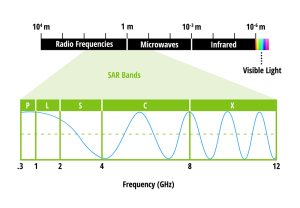 An advantage of synthetic aperture radar – compared to typical optical imagery – is that it enables day-night, all-weather imaging. It can be described as a type of active data collection, where a sensor records the amount of energy that is reflected back to it, making it responsive to surface characteristics, such as building structures and atmosphere moisture.
It is a "synthetic" aperture, says NASA, in the sense that  a sequence of data acquisitions from a shorter antenna are combined to simulate what would be much larger antenna.
One competitor to Synspective in this field is ICEYE, the Finnish SAR satellite imagery specialist.
In November of last year, ICEYE signed a deal with the U.S. Army to advance the Earth observation technology supporting army missions, and it has also been contracted to provide imagery for ESA's Copernicus satellite programme.
Images: Synspective (top) and NASA SAR Handbook (bottom)
Isotropic gears up for multi-link antenna product launch

QuadSAT drone performs antenna tests on 15m antenna

Bill Gates funding to boost Kymeta's antenna manufacturing

Lockheed Martin, Northrop Grumman, York Space win contracts for space network