Rocket Lab to buy space solar power specialist SolAero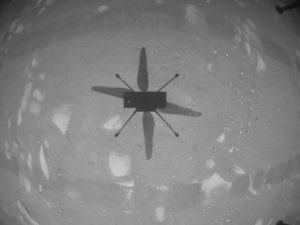 Specifically, it is a supplier of space solar power products – both solar cells and solar panels – and precision aerospace structures.
Rocket Lab – which is based in Long Beach, California – said it expected to close the deal in the first quarter of 2022, having paid $80 million in cash.
"SolAero is a highly complementary addition to Rocket Lab's vertically integrated business model and strengthens our ability to streamline space for our customers by delivering complete space mission solutions," said Rocket Lab founder and CEO, Peter Beck.

"SolAero has established itself as a premier provider of solar technologies, enabling trailblazing missions that have expanded scientific horizons and advanced commercial space. By combining our innovative teams, industry-leading technologies, and strong resources, we can advance space exploration and enable our customers to push the boundaries of what's possible in orbit."
SolAero's products have played a role in a number of space missions including supplying power to NASA's Parker Solar Probe and Mars Insight Lander, the largest solar array ever deployed on the surface of Mars.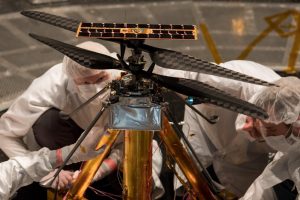 It was highlighted that SolAero also led the development and manufacturing of the solar panel on Ingenuity (pictured), the helicopter that successfully flew on Mars in April this year, marking the first ever powered, controlled flight on a planet other than Earth. SolAero technology has also provided power to OneWeb's broadband constellation.
Planetary Systems Corporation
At the start of December Rocket also completed the acquisition of Planetary Systems Corporation, a Maryland-based spacecraft separation systems company.
It was bought for $42 million in cash and 1,720,841 shares of the Company's common stock, plus the potential for an additional 956,023 shares of common stock.
Launches
In what has been a busy month for the company, 9 December 2021 saw Rocket Lab successfully deploy two satellites to orbit for real-time geospatial intelligence company BlackSky.
The lift-off was from Rocket Lab's Launch Complex 1 on New Zealand's Mahia Peninsula. Following lift-off, its Electron launch vehicle delivered the two BlackSky Gen-2 Earth-imaging satellites to a circular 430km orbit.
It brought the total number of satellites it had deployed to 109, said the company.
Neutron
It also revealed new details about its next generation Neutron launch vehicle, in a virtual event streamed on its YouTube channel.
According to the company:
"Neutron will be the world's first carbon composite large launch vehicle. Rocket Lab pioneered the use of carbon composite for orbital rockets with the Electron rocket, which has been delivering frequent and reliable access to space for government and commercial small satellites since 2018."

"Neutron's structure will be comprised of a new, specially formulated carbon composite material that is lightweight, strong and can withstand the immense heat and forces of launch and re-entry again and again to enable frequent re-flight of the first stage. To enable rapid manufacturability, Neutron's carbon composite structure will be made using an automated fiber placement system which can build meters of carbon rocket shell in minutes."
Images: NASA/JPL-Caltech
New Symphonie to study European multi-orbit satellite system

SSTL to lead UK Space Agency LEOPARD project for removing debris

Orbex begins construction of satellite Launch Platform in North Scotland

New Space gives way to Fast Space, Euroconsult reports