OneWeb signs southern hemisphere broadband deals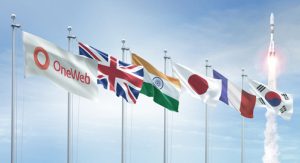 India
In India, for example, OneWeb has announced a six-year Distribution Partner agreement to provide LEO connectivity services across the Sub-Continent.
The arrangement is between OneWeb and Hughes Communications India Private Ltd. (HCIPL), a joint venture between Hughes and Bharti Airtel Limited. Bharti Global, in turn, is majority owner of OneWeb.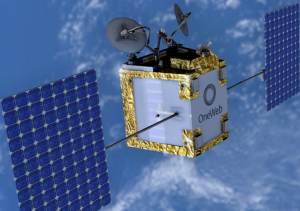 With HCIPL delivering services to areas outside the reach of fibre connectivity, it is planned for OneWeb to connect towns, villages, and local municipalities in hard-to-reach areas.
"This announcement marks a turning point for Digital India," said Partho Banerjee, president and managing director, HCIPL. "Enterprise and government customers, including telecom service providers, banks, factories, schools, defense organizations, domestic airlines, and offshore vessel operators, are eagerly anticipating the arrival of new high performing satcom services."
Note that Hughes also is the prime contractor on an agreement with the U.S. Air Force Research Lab to demonstrate managed LEO SATCOM using OneWeb capacity in the Arctic region.
Australia
In another broadband distribution deal, FSG – an Australian rural and regional telecommunications carrier – has been appointed as a Distribution Partner for OneWeb.
"This is an important milestone for rural and regional connectivity as OneWeb's LEO satellite delivers business grade satellite capabilities," commented Andrew Roberts, FSG CEO. "OneWeb's technology will help us further extend our reach across underserviced regions of Australia with 'fibre-like' connectivity to the most out of reach places, accelerating our ability to deliver technologies such as 5G and IoT anywhere."
Ahead of this deal, in December, OneWeb had also signed its first Australian agreement with Vocus to provide low-latency LEO satellite services, for "enterprise connectivity".
This will be aimed at industries such as mining, oil and gas, utilities and construction providing support for asset tracking and environmental monitoring and connecting remote workers.
December launch
On 27 December 2021, OneWeb confirmed its deployment of 36 satellites launched by Arianespace from the Baikonur Cosmodrome.
The latest launch – which was the company's twelfth overall and ninth since December 2020 – brought OneWeb's total in-orbit constellation to 394 satellites. It plans that a 648 LEO satellite fleet will deliver high-speed, low-latency global connectivity.
At the end of last year, OneWeb also signed a distribution partner agreement with Airbus to provide LEO services for military and governmental use in Europe, and announced a new Canadian-headquartered distribution partner, Network Innovations.
See also: France buys stake in OneWeb
OneWeb strikes connectivity deal for Saudi Arabia smart city region

OneWeb gets halfway to constellation completion

OneWeb signs $1bn insurance for remaining LEO satellite constellation

Ofcom consults on licensing changes for NGSO constellations such as OneWeb