NMITE adds BEng Integrated Engineering degree course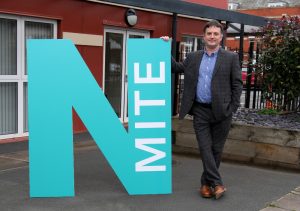 Based in Hereford, it had already welcomed its first students onto an MEng Integrated Engineering course in September 2021.
The delivery of the BEng course will be similar to the MEng, says NMITE, in terms of its style of hands on learning. The course will be taught Monday to Friday, 9 – 5, over 46 weeks of the year.
Details of the course are that its duration will be 26 months, with September 2022 students graduating in November 2024, meaning it takes just over two years rather than the traditional three. Fees for the duration of the first BEng intake are £7,200 per annum.
NMITE stands for New Model Institute for Technology and Engineering.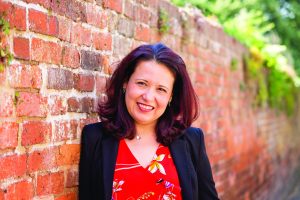 "We had always planned to be a multi-course provider with a selection of pathways available," said the president and CEO of institution, Professor Elena Rodriguez-Falcon (right).

"One advantage of being a new, nimble organisation is we can implement quickly, and we have taken this decision based on feedback from our existing cohorts and potential learners. We're excited to be able to deliver on our ambition."
Requirements
Unlike the MEng, which will accept another intake in January 2023, the BEng will be available to UK students, with intakes each September (from 2022 onwards).
As with the MEng, students will not be required to have A level Physics or Maths as these subjects will be taught as part of the course.
Students will require 112 UCAS points with GCSE Maths and English Grade 6 or above.
These are lower entry requirements than for the MEng but NMITE says there will be "the same emphasis on finding applicants with individuality coupled with passion, grit, determination, creativity, and curiosity".
You can read more about the course here and take a virtual tour of the campus.
NMITE
NMITE was created on 19 October 2018, was listed in the register of English higher education providers by the Office for Students (OfS) in August 2020 and in November 2020 it received validation by The Open University. Its avowed long-term goal is to be educating 5,000 students.
In terms of its funding, NMITE is supported by engineering businesses, the Herefordshire community, Herefordshire Council, Olin College of Engineering (USA), professional engineering bodies and the UK Government, which awarded up to £23 million in initial funding.
See also: NMITE engineering university highlights bursaries for September 2021
NMITE engineering university highlights bursaries for September 2021