NewSpace India rescues OneWeb satellite launches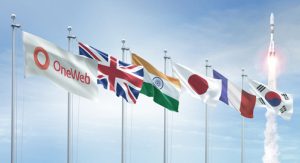 The Satish Dhawan Space Centre (SDSC), located in Sriharikota and operated by Indian Space Research Organisation (ISRO), is expected to see the first launch for OneWeb later this year.
The site will serve as an alternative to the Baikonur spaceport  in Kazakhstan that is operated by the Russian space agency Roscosmos and which can no longer be used by OneWeb.
NSIL is a state-owned enterprise under the administrative control of India's Department of Space, which is intended to boost commercial participation in Indian space programmes.
In terms of the location, Sriharikota is a barrier island off the Bay of Bengal coast, in Andhra Pradesh in South East India.
"This is yet another historic day for collaboration in space, thanks to the shared ambition and vision of New Space India and OneWeb," said Sunil Bharti Mittal, OneWeb Executive Chairman.

"This most recent agreement on launch plans adds considerable momentum to the development of OneWeb's network, as we work together across the space industry toward our common goal of connecting communities globally."
The agreement is in addition to a tie-up with SpaceX, previously announced, to power satellite launches. The terms of its agreement with SpaceX hadn't been revealed, including the number or location of launches.
Baikonur no more
At the start of March, OneWeb's operations at its regular Baikonur spaceport were hit by the geopolitical repercussions of the Russian invasion of Ukraine.
OneWeb faced a standoff with Roscosmos related to the possible military use of OneWeb satellites. This saw a launch in Kazakhstan abandoned, at the last stage, along with the thirty-six satellites that had planned to ride on the Soyuz rocket.
According to OneWeb, the decision was taken in response to an apparent Russian ultimatum for the UK government to dispose of its stake in the company and for the company to guarantee that armed forces wouldn't use the satellite data.
OneWeb
As well as the UK government, the company is majority owned by Bharti Enterprises, the Indian multinational conglomerate, which is headquartered in New Delhi and whose businesses span industries including telecommunications.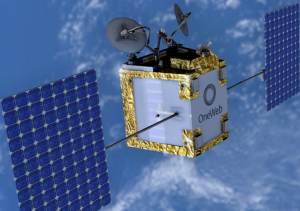 Currently, OneWeb's total in-orbit constellation stands at 428 satellites, which the company says is 66 percent of the planned fleet. It had planned to complete the constellation by launches at Baikonur.
SpaceX offers OneWeb route back to satellite launches

Ukraine invasion fallout blocks OneWeb satellite launches

OneWeb signs southern hemisphere broadband deals

OneWeb strikes connectivity deal for Saudi Arabia smart city region