New Symphonie to study European multi-orbit satellite system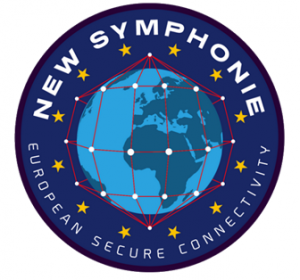 It will be awarded a six month study contract for a total amount of 1.4m euros.
Specifically, New Symphonie will investigate and recommend to the European Commission the optimal infrastructure for secure connectivity markets, with requirements that could be addressed by a European multi-orbit satellite system.
We reported back in September on the formation of the consortium, which is being led by the French companies UnseenLabs and Euroconsult and involves a pan-European mix of organizations (Belgium, Denmark,France, Germany, Italy, Norway, Spain).
Other companies involved are: AEROSPACELAB (BE), ANYWAVES (FR), AVIO (IT), CAILABS (FR), DE-CIX (DE), EXOLAUNCH (DE), EXOTRAIL (FR), FRESNEL ALLIANCE (FR), GOMSPACE (DK), GREENERWAVE (FR), INTEGRASYS (ES), KSAT (NO), LOFT ORBITAL (FR), QEST ANTENNA TECHNOLOGY (DE), SATCONSULT (FR), SECURE-IC (FR), SENER (ES), SITAEL (IT), TESAT (DE), TRANSATEL (FR).
"NewSpace, at its core, is about adopting a collaborative, dynamic approach to delivering benefits to the society using space technology," said Pacôme Revillon, Euroconsult Group's CEO.

"I have no doubt that the New Symphonie consortium reflects the industry we serve and embodies that sentiment. On behalf on the 22 members, we look forward to working with the European Commission on this project and playing our role in an increasingly connected, autonomous and secure European Union for all member states."
New Symphonie was named after a communication satellite launched back in 1974 as a part of a Franco-German agreement.
See also: New Space gives way to Fast Space, says report
SSTL to lead UK Space Agency LEOPARD project for removing debris

Orbex begins construction of satellite Launch Platform in North Scotland

New Space gives way to Fast Space, Euroconsult reports

Astroscale raises $109m Series F for on-orbit servicing