Nasa to invest another $200m to help new technologies to market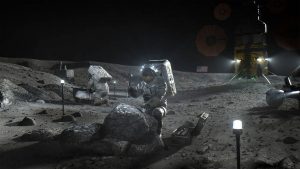 The aim is to both foster the growth of commercial opportunities and benefit future missions for the agency.
NASA says it is also offering businesses a chance to work with agency experts or use facilities to complete their work through a separate Announcement of Collaboration Opportunity.
The Tipping Point investment will go to multiple companies using funded Space Act Agreements. It also also includes incentives for small businesses, states Nasa, allowing companies – with fewer than 500 employees – to reduce the costs of development.
More than half a billion dollars have been awarded to 50 projects since NASA announced the Tipping Point back in 2015. Space technologies that are are now part of current and future mission plans include Maxar's Space Infrastructure Dexterous Robot (which will demonstrate in-space assembly to form a communications antenna following OSAM-1's launch), Tethers Unlimited's Hydros thruster (which has demonstrated the use of liquid water as fuel in space) and Nokia of America Corporation's lunar LTE/4G communications system and Intuitive Machines' hopper robot (which will both be aboard the second Intuitive Machines flight to the Moon).
"Forging strong partnerships with the commercial space economy is critical for driving our nation's space exploration further and faster," said Jim Reuter, associate administrator for the Space Technology Mission Directorate (STMD) at NASA's Headquarters in Washington, which manages the new opportunities. "I look forward to the new slate of public-private partnerships that will come from these new opportunities."
More information, and the chance to submit proposals, can be found here.
See also: NASA funds three approaches to a commercial LEO space station
Caltech selects Laurie Leshin to be Director of JPL

Israel signs on for Nasa's Artemis Accords

NASA picks new chief scientist and senior climate advisor

James Webb Space Telescope sunshield is tensioned and secured