Lindsley Ruth backs EW BrightSparks to help celebrate engineering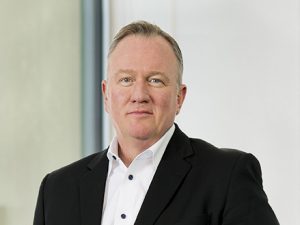 The good news is that Lindsley will be joining the EW BrightSparks judges again for 2022, for a diverse and multi-faceted panel, packed with expertise.
When we asked Lindsley for some words of encouragement for the EW BrightSparks 2022 cohort, he highlighted the importance of engineering and the benefits it can bring:
"Our younger generations are brimming with passion and genuine desire to make the world a better place," he told us.

"Awards like BrightSparks give young engineers a platform to have their voices heard, to showcase their incredible innovations and to demonstrate the positive impact they will have on society and the environment."
Enter for EW BrightSparks 2022 at www.electronicsweekly.com/brightsparks
The EW BrightSparks programme is searching for the young engineers who are already making a difference in the first years of their working life, or who are still studying but are showing the promise to become the people behind big future innovations in electronics.
So, stay tuned for the announcement of the final cohort, the Class of 2022. And thank you again to everyone who has entered so far! Note that the deadline for entries is Friday 1 April.
Awards Day
The Awards Day will take place at the IET in Savoy Place, London on Friday 17 June, and we will be covering the event fully both in print and online, including subsequent individual profiles of all the BrightSparks of 2022.
Read more about EW BrightSparks at www.electronicsweekly.com/brightsparks
See also: RS Components Launches DesignSpark power technology hub
RS Grass Roots' Isabella Mascarenhas strengthens EW BrightSparks selection panel

Founder of AFBE-UK boosts EW BrightSparks selection panel

Imagination Technologies' Chief of Innovation backs EW BrightSparks 2022

Sondrel's Graham Curren joins the EW BrightSparks 2022 selection panel