IET's Lizzie Truett boosts EW BrightSparks selection panel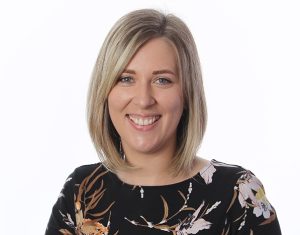 This is particularly true with Lizzie Truett, the IET's Young Professionals Strategic Development Manager, who has very kindly agreed to join us again on the EW BrightSparks 2022 selection panel.  It's great to have her working with us again for what is a multi-faceted panel packed with expertise.
When asked, she highlighted the calibre of younger engineers that we have seen in previous years:
"I'm really excited to be a judge for the EW BrightSparks awards again this year," she told us. Previous years have really shown the calibre of young talent in the engineering and technology sector and awards like this really help to showcase these individuals and give them a platform."

"It's important that we celebrate achievements early on in people's careers to give them the confidence and skills to continue on their trajectory towards success."
DEADLINE: Enter for EW BrightSparks 2022 by this Friday at www.electronicsweekly.com/brightsparks
The EW BrightSparks programme is run in partnership with RS Components each year, and we are once again looking for the young engineers who are already making a difference in the first years of their working life, or who are still studying but are showing the promise to become the people behind big future innovations in electronics.
So, stay tuned for the announcement of the final cohort, the Class of 2022. And thank you again to everyone who has entered so far! Note that the deadline for entries is this Friday 1 April!
Awards Day
The Awards Day will take place at the IET in Savoy Place, London on Friday 17 June, and we will be covering the event fully both in print and online, including subsequent individual profiles of all the BrightSparks of 2022.
Read more about EW BrightSparks at www.electronicsweekly.com/brightsparks
See also: IET selects first female Chair in its 150-year history
Lindsley Ruth backs EW BrightSparks to help celebrate engineering

RS Grass Roots' Isabella Mascarenhas strengthens EW BrightSparks selection panel

Founder of AFBE-UK boosts EW BrightSparks selection panel

Imagination Technologies' Chief of Innovation backs EW BrightSparks 2022