A REMINDER ON BICYCLE HELMET CERTIFICATION
There are organizations that inspect and rate helmets. Before buying a helmet, make sure to look for a seal of approval from one of these organizations:
American Society for Testing and Materials (
ASTM
)
Consumer Product Safety Commission (
CPSC
)
American National Standards Institute (ANSI)
Snell Memorial Foundation
When buying a helmet, you might run across size designations, e.g., "small," "medium," or "large." This doesn't do us much good. So use the chart below to translate and grab the helmet size that perfectly matches your measurement.
General size parameters for helmets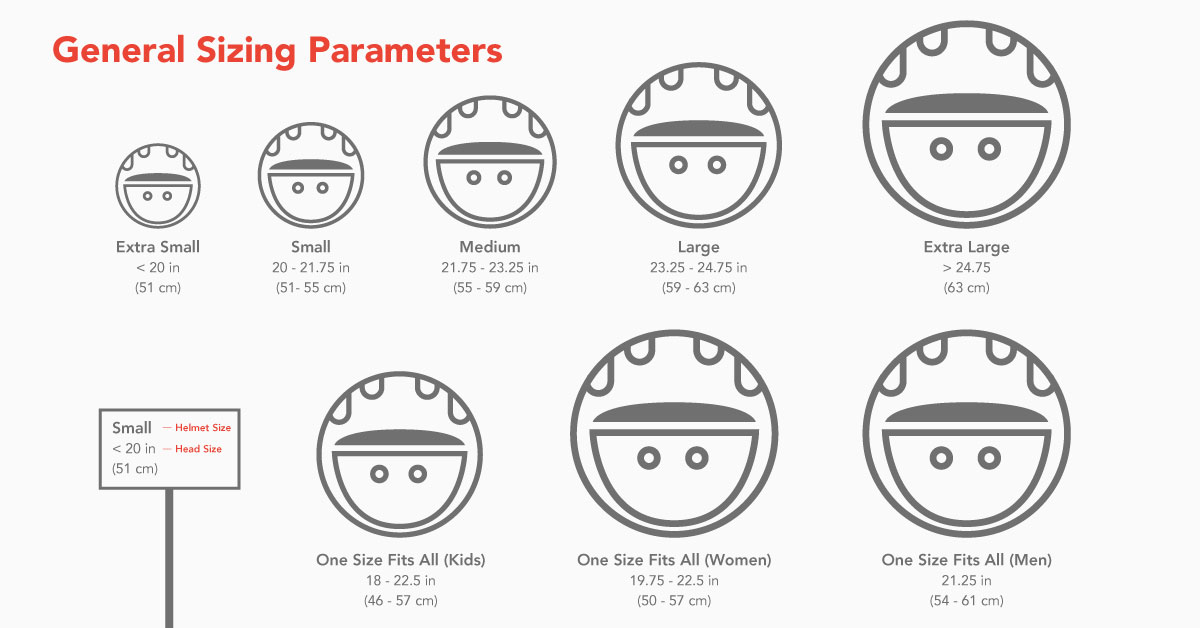 HOW TO MEASURE YOUR HEAD FOR PROPER HELMET SIZING
You should always try on a bicycle helmet before buying it to make sure that it fits snugly yet comfortably and cannot move side to side. But this isn't always possible, especially if you're buying from an online vendor. For online purchases, you'll want to find the proper size to buy. The best way to do this?
Wrap a flexible tape measure around the largest portion of your head, usually about 1 inch above your eyebrows. No flexible tape measure on hand? No problem! Wrap a string or ribbon around your head. Mark where the end of the string connects, then measure the string with a ruler.
Remember: The helmet should fit snugly with little-to-no movement once on the head. (But don't make it so tight that it cuts off circulation.) So if you find that you're between sizes, always opt for the smaller size.
And if buying for your child, take their measurements again every six months or so, depending on how fast they're growing.
PROPER BICYCLE HELMET FITTING
Almost as important as the size of the helmet is how it positions on the head. The helmet should sit low and cover your forehead without obstructing your vision. You should only be able to fit one or two fingers above your eyebrow.
Diagram showing the correct fitting for bike helmet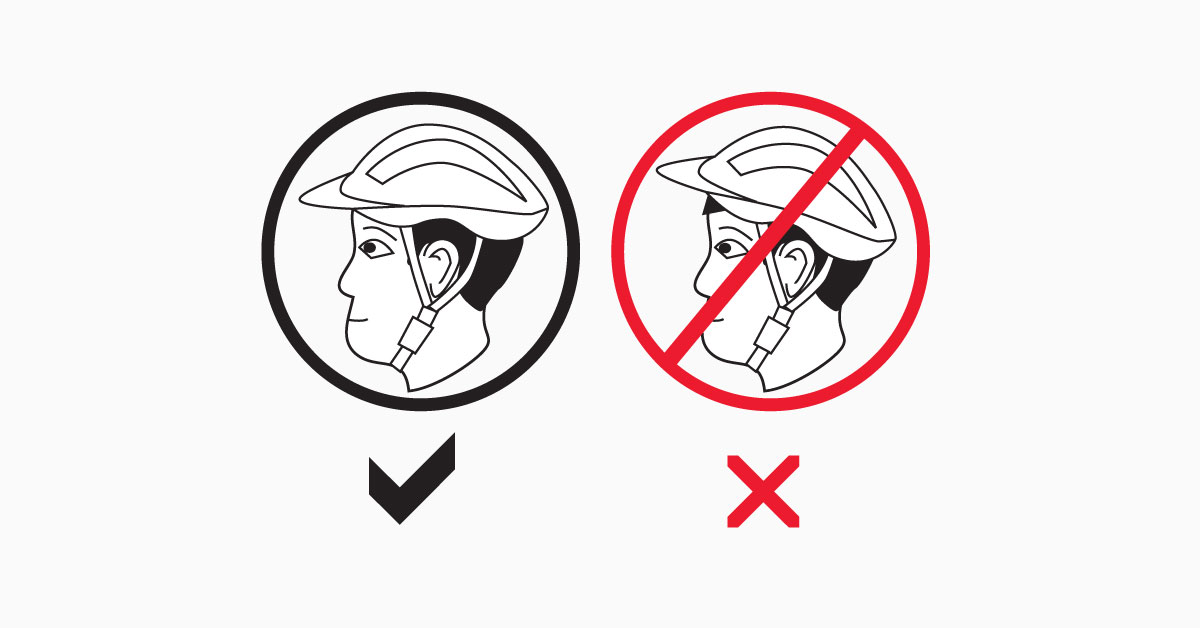 It's Time to Replace the Bike Helmet When . . .
You've crashed in the helmet.
Your child — or you (no judgments!) — has outgrown the helmet.
The helmet has dropped onto a hard surface, like concrete.