EW BrightSparks 2022 profile: Samrudhi Inamdar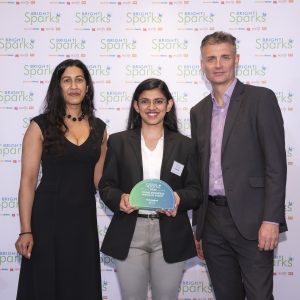 Here, in our series on the latest EW BrightSparks of 2022, we highlight Samrudhi Inamdar, an MSc Astronautics and Space Engineering student at Cranfield University.
Achievement
Samrudhi, her nominator told us, is a real asset to any team she joins: "Her expertise in the field of electronics and communication has allowed her to contribute to projects in several different field (drones, satellites, and rovers). She is continuously developing her skills and knowledge beyond her already impressive academic achievements, and she also shares her enthusiasm with others, supporting team members with their own development."
A talented and hardworking engineer studying on the MSc programme at Cranfield, she had already completed her Bachelor's in Electronics and Telecommunication at Savitribai Phule University, Pune, in which she ranked 6th out of 140 students.
Samrudhi has also worked as a research fellow at the Indian Space Society, championing green/environment-friendly technologies for future satellite communication, demonstrating her commitment to sustainability within the Space Engineering sector.
In 2020 she co-authored a paper on real-time cloud sensing in the International Journal of Advanced Science and Technology. Its proposed solution to real-time cloud sensing was a drone for data acquisition. A "feedback loop" arose, however, when weight capacity limited battery capacity, which in turn affected motor capacity, which again imposed limitations on motor capacity…
To break this loop, Samrudhi specified motors that would create sufficient drag, and then with the rest of the research team designed the drone body to determine the overall weight. By careful selection of other components, she was able to find a battery which was within the remaining weight. She then researched different propellers to determine which had the lowest current draw, to once again fit within the battery capacity for the flight time.
She also carried out the communications design: although she initially selected an Arduino, the EW BrightSpark judges were told, she then realised that a high range of communication was needed and shifted to nRF.
To code this, she studied different protocols such as I2C and SPI. The drone had to transmit thrust and 3-axial data (yaw, pitch, roll) and so she determined that the I2c protocol was the most suitable structure in which to transmit the data.
Bees in space
At Cranfield University, she has been a key member of the Communications and Onboard Data Handling Subsystem in the Electrical Work package for the Group Design Project "HoneyMoon". This involves the design of an experiment to study the survival and reproduction of bees in space, as well as the formation of honeycomb structure.
This project is essential in the cultivation of higher plants in future space colonies, and Samrudhi designed key systems for handling onboard data between the various electronics units and the ground segment, via the telemetry, tracking, and command (TT&C) subsystem.
She also designed robust and reliable systems for establishing successful communication between the spacecraft and the ground station, and downlinking the video footage of the bees in order to study the behaviour of bees in space.
Finally, Samrudhi was also selected as the Head of Communications, Electronics, and Software for European Rover Challenge at CranSEDS (the Cranfield University Space Society). The European Rover Challenge is a major annual rover competition held in Poland, and a significant degree of autonomy is required from the rover. Samrudhi is confidently leading and managing a team of engineers with a wide variety of experiences and backgrounds, in order to deliver a robust system for a very challenging task.
Community / STEM
Samrudhi is committed to sharing her enthusiasm for electronics and communications engineering with others, we learned, and she will be supporting a number of engineering outreach events as part of the CranSEDS Rover Team over the summer.
She is particularly keen on the promotion of women in engineering, and previously volunteered as an event planning volunteer at the WoAA (Women of Aeronautics and Astronautics).
For the development of other students Samrudhi has been a coordinator for the "Pep-Talk" event for PVG's Entrepreneurship Development Cell, and was also selected as Senior Trainer for the BOOTATHON KnockdownTheLockdown-2 organised by Virtual Labs (Indian Institute of Technology, Bombay).
She is pictured above receiving her award from Isabella Mascarenhas (VP, Grass Roots & Shining Stars, RS Group), one of the EW BrightSparks judges, and Richard Watts (emap MD, publisher of Electronics Weekly). Congratulations to Samrudhi!
BrightSparks 2022 overview
EW BrightSparks Supporters
We are very grateful to the companies and organisations that help support the EW BrightSparks programme, and make it possible. Special thanks to: TE Connectivity and the UK Electronics Skills Foundation.
TE Connectivity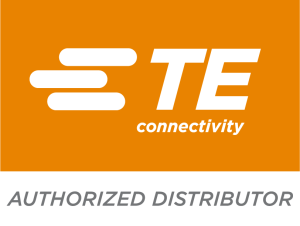 TE Connectivity is a global industrial technology leader creating a safer, sustainable, productive, and connected future. Our broad range of connectivity and sensor solutions, proven in the harshest environments, enable advancements in transportation, industrial applications, medical technology, energy, data communications, and the home. With more than 85,000 employees, including over 8,000 engineers, working alongside customers in approximately 140 countries, TE ensures that EVERY CONNECTION COUNTS. We are delighted to be involved in the Bright Sparks initiative which allows TE Connectivity to learn from and inspire the next generation of engineers. Learn more at www.te.com and on LinkedIn, Facebook, WeChat and Twitter.
UK Electronics Skills Foundation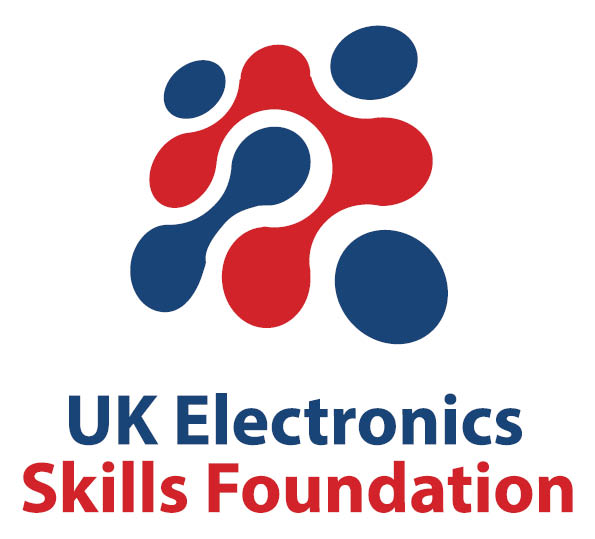 The UKESF's mission is to encourage more young people to study Electronics and to pursue careers in the sector. In the UK, the Electronics sector is big, valuable and growing; however, the demand for capable, employable graduates is currently outstripping supply. We are an educational charity, launched in 2010, with both public and private seed-corn funding. We operate collaboratively with major companies, leading universities and other organisations to tackle the skills shortage in the Electronics sector.
EW BrightSparks 2022 profile: Dr Ethan Gardner

EW BrightSparks 2022 profile: Charlotte Fitzpatrick

EW BrightSparks 2022 profile: Ece Erkan

EW BrightSparks 2022 profile: Mohamed Elrayah