EW BrightSparks 2022 profile: Oliver Kanjoo-Parsons

Here, in our series on the latest EW BrightSparks of 2022, we highlight Oliver Kanjoo-Parsons, an Aeronautical Engineering student (and the Student Team Director of Salford Racing) at the University of Salford.
Achievement
Oliver's nominator told us:
"For the past year, I have worked with Oliver in his role as Salford Racing Team Director – where we design, develop and build a single-seater race car to compete at the IMechE Formula Student competition – and have been very impressed by his leadership skills.
In addition to managing his final year studies in Aeronautical Engineering and the Salford Racing Student Society, he got involved with the team to mentor the next cohort of students entering the team as they emerged from the Covid pandemic resolute and ready to inspire others to race.
As a result, he went beyond his remit to find new workshop spaces on campus that adhered to Covid measures, and motivated the team to raise funds and sponsorship to get their race car ready for Silverstone, always with a smile and calm nature. He has not let up despite his tenure as Team Director nearly coming to an end.
He keeps pushing forward to support the next incoming Team Director to ensure the work built can continue smoothly in the coming years, leaving a lasting legacy for Salford Racing."
For two years Oliver was also a Committee Member of the Aerodynamics Team at the University of Salford, working on a new and innovative Aero Package for Salford Racing. His skill set includes a strong understanding of mathematics, manufacturing, 3D modelling and Project Management.
An area which required his attention was the rear wing. During the design process, the EW BrightSparks judges were told, different possibilities were modelled through a series of flow simulations and prototyping techniques. At the time, design for manufacture was being considered and how to optimise the process of fabrication.
For his final year project (his dissertation) – "The Design and Optimisation of an Undertray Diffuser for a FSUK Vehicle" – he undertook an iterative design process for an undertray diffuser (aerodynamic performance device) for a Formula Student style car. Oliver told us that it allowed him to test and simulate his designs through CFD (computational fluid dynamics) to find a superior design for the car studied.
Studying the phenomena of fluid interaction with aerodynamic devices in motorsport has been something of interest to him since joining university, he said, and he hopes to continue this interest throughout his career.
Oliver was also awarded the Local Prize for Project by the Royal Aeronautical Society for his research.
Community / STEM
To help young people from diverse and low income communities access higher education, Oliver has stepped forward to register his support, and that of Salford Racing, to the Greater Manchester University Connect Programme, GM Higher, a programme hosted by the University's Maker Space in July 2022.
They supported a group of young people visiting the university's Maker Space to learn more about STEM and how to translate their interests in video games into careers in motorsports, esports through engineering and computer sciences.
In addition, Oliver has been linking the Salford racing team with the Salford Esports team to connect different societies in friendly competitive play.
"Being apart of a new team is extremely exciting, as most of the challenges, innovations and learning experiences occur in the early stages of a team," he told us.
"Most of the team this year are new members, so I hope to leave a positive impact and give each of them the opportunity to develop their skills, whether engineering or otherwise."
Congratulations to Oliver!
BrightSparks 2022 overview
EW BrightSparks Supporters
We are very grateful to the companies and organisations that help support the EW BrightSparks programme, and make it possible. Special thanks to: TE Connectivity and the UK Electronics Skills Foundation.
TE Connectivity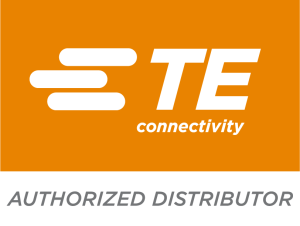 TE Connectivity is a global industrial technology leader creating a safer, sustainable, productive, and connected future. Our broad range of connectivity and sensor solutions, proven in the harshest environments, enable advancements in transportation, industrial applications, medical technology, energy, data communications, and the home. With more than 85,000 employees, including over 8,000 engineers, working alongside customers in approximately 140 countries, TE ensures that EVERY CONNECTION COUNTS. We are delighted to be involved in the Bright Sparks initiative which allows TE Connectivity to learn from and inspire the next generation of engineers. Learn more at www.te.com and on LinkedIn, Facebook, WeChat and Twitter.
UK Electronics Skills Foundation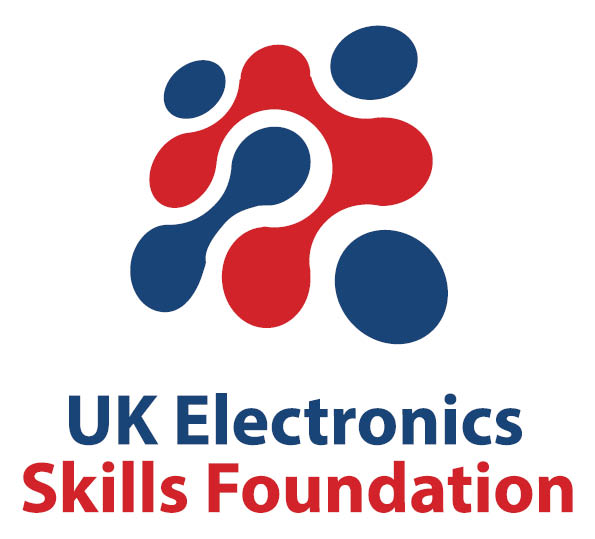 The UKESF's mission is to encourage more young people to study Electronics and to pursue careers in the sector. In the UK, the Electronics sector is big, valuable and growing; however, the demand for capable, employable graduates is currently outstripping supply. We are an educational charity, launched in 2010, with both public and private seed-corn funding. We operate collaboratively with major companies, leading universities and other organisations to tackle the skills shortage in the Electronics sector.
EW BrightSparks 2022 profile: Mihai Daniel Ivanescu

EW BrightSparks 2022 profile: Samrudhi Inamdar

EW BrightSparks 2022 profile: Dr Ethan Gardner

EW BrightSparks 2022 profile: Charlotte Fitzpatrick