EW BrightSparks 2022 profile: Dr Ethan Gardner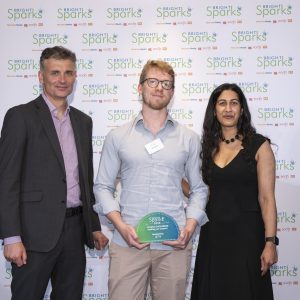 Here, in our series on the latest EW BrightSparks of 2022, we highlight Dr Ethan Gardner, an R&D Engineer at Flusso.
Achievement
Dr Ethan Gardner, we learned, has played a pivotal role in developing sensor packaging innovations to help Flusso develop and launch its FLS110 device as 'the world's smallest flow sensor', alongside fundamental thermal conductivity gas sensing technology.
His nominator told us:
"I have seen Ethan growing from being a graduate student in mechanical Engineering, through getting a PhD in sensors, to becoming a young rising star in the Flusso Team and leading the technical development of our upcoming gas sensors product line."

"Nominating him for a BrightSparks award is just a logical consequence of all the effort, enthusiasm and curiosity he puts into his work day after day. I feel privileged in having witnessed his extraordinary growth."
He started his PhD in October 2016 developing technology for CMOS MEMS flow sensors, thermal conductivity gas sensors, and pressure sensors. And he has worked for Flusso from its inception alongside his PhD studies, creating prototypes and testing flow sensors, aiming to develop the research into low-cost high-volume products on the market.
He completed his PhD in March 2020 and the FLS110 flow sensor – aimed at industrial and healthcare markets – was launched in October 2020. Ethan is now the company's lead engineer developing gas sensing technology using thermal conductivity to detect various gases, using the sensors and knowledge developed during his PhD.
Notable achievements of Ethan include: designing the package lid for the FLS110 product, which has a footprint of just 3.5 x 3.5 mm. His work on the system involved the development of complex flow control measures to enable high performance across a wide range of flows in such a small device.
The work has been published in IEEE Sensors Letters and has enabled his company to secure a further patent for its sensor packaging technology.
Using the same CMOS MEMS technology platform, Ethan developed and tested thermal conductivity gas sensors during his PhD. The technology offers a price/performance ratio that would be very attractive in the commercial market, we were told, and he is now involved with projects to convert this technology into a low-cost high-volume product.
He has been involved in researching low-cost CMOS MEMS sensors for just over five years but already has an impressive list of publications and patents to his name.
For example, Ethan has been the primary contributor on two filed patents, and the co-author on seven others, in the field of sensing and sensor packaging.
Additionally, he has been lead author on 10 publications in academic journals and international conferences, co-author on five others. And there was an award for IEEE Best Paper at the 2017 International Semiconductor Conference (CAS) in Romania for his pioneering work on 2D and 3D thermal flow sensor modelling, which remarkably was carried out during the first year of his PhD.
Finally, in terms of work achievements, he has developed the data infrastructure at Flusso, creating scripts and visualisation tools for company-wide transparent data analysis.
His nominator also highlighted that Ethan's initial research and ongoing development work on thermal conductivity sensors is predicted to have significant environmental, healthcare and sustainability implications.
For example, combining the flow sensor technology used within the FLS110 with other flow-dependent gas sensors could lead to powerful breath analysis tools. And thermal conductivity gas sensing could provide a more pervasive method of monitoring air quality compared with NDIR and other current technologies. Finally, the technology could be used for hydrogen and methane gas sensing, which are vital for the 'hydrogen economy' and hydrogen fuel cells for the automotive industry.
Community
To Ethan's great credit, despite all the demands made upon him at a fast-moving semiconductor start-up, Ethan ensured he found time to communicate key aspects of his R&D work. He has also worked closely with colleagues at Flusso to help write and provide inputs for the company's other research papers, patents and to attend and present at leading international conferences.
Additionally, Ethan has been closely involved in mentoring and teaching engineering skills and techniques to students and graduates including the use of SOLIDWORKS, COMSOL and Python.
Also, during his PhD studentship at the University of Cambridge, he helped guide several undergraduate research projects and helped with laboratory practical demonstrations, particularly in microcontroller programming.
And while at Flusso, he has been responsible for mentoring and supporting one of the company's summer intern engineers who joined to gain industrial experience before then going on to study physics at university.
He is pictured above receiving his award from Isabella Mascarenhas (VP, Grass Roots & Shining Stars, RS Group), one of the EW BrightSparks judges, and Richard Watts (emap MD, publisher of Electronics Weekly). Congratulations to Ethan!
BrightSparks 2022 overview
EW BrightSparks Supporters
We are very grateful to the companies and organisations that help support the EW BrightSparks programme, and make it possible. Special thanks to: TE Connectivity and the UK Electronics Skills Foundation.
TE Connectivity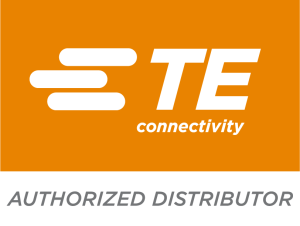 TE Connectivity is a global industrial technology leader creating a safer, sustainable, productive, and connected future. Our broad range of connectivity and sensor solutions, proven in the harshest environments, enable advancements in transportation, industrial applications, medical technology, energy, data communications, and the home. With more than 85,000 employees, including over 8,000 engineers, working alongside customers in approximately 140 countries, TE ensures that EVERY CONNECTION COUNTS. We are delighted to be involved in the Bright Sparks initiative which allows TE Connectivity to learn from and inspire the next generation of engineers. Learn more at www.te.com and on LinkedIn, Facebook, WeChat and Twitter.
UK Electronics Skills Foundation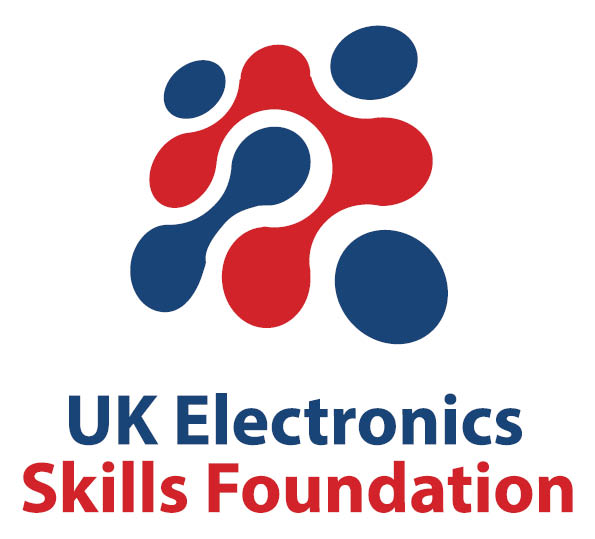 The UKESF's mission is to encourage more young people to study Electronics and to pursue careers in the sector. In the UK, the Electronics sector is big, valuable and growing; however, the demand for capable, employable graduates is currently outstripping supply. We are an educational charity, launched in 2010, with both public and private seed-corn funding. We operate collaboratively with major companies, leading universities and other organisations to tackle the skills shortage in the Electronics sector.
EW BrightSparks 2022 profile: Charlotte Fitzpatrick

EW BrightSparks 2022 profile: Ece Erkan

EW BrightSparks 2022 profile: Mohamed Elrayah

EW BrightSparks 2022 profile: Shrouk El-Attar