EW BrightSparks 2022 profile: David Kong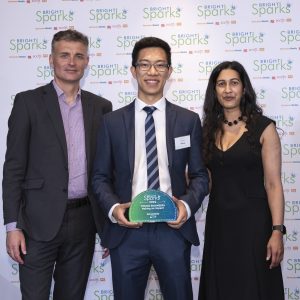 Here, in our series on the latest EW BrightSparks of 2022, we highlight David Kong, an MEng Electronics and Electrical Engineering student at the University of Edinburgh.
Achievement
During David's time in university, we learned, he has sought a range of experience to explore the world of engineering and complement his studies with industrial experiences. This has included over 12 months of internships in the semiconductor industry, with roles ranging from software engineering to integrated circuit design, along with research in medical engineering.
For example, he completed internships at onsemi (formerly ON Semiconductor), with whom he was awarded a UK Electronic Skills Foundation (UKESF) Scholarship, and Imagination Technologies.
During his first internship at onsemi, he wrote firmware for an automotive image sensor and developed some tools for image sensor testing. And at Imagination Technologies, he completed a software engineering internship where he developed performance models for different processor components.
This year, he completed his MEng thesis in mixed-signal IC design at onsemi. The six-month project involved MATLAB modelling, RTL design, physical implementation and full-custom analogue design for some new and upcoming products. Based on his contributions to industry and his STEM outreach activities (more of which below), he was selected as the UKESF Scholar of the Year Runner-up in December 2021.
During his third year of university, he was selected to study abroad on a full-year exchange at California Institute of Technology (Caltech) in the USA. David describes this as an incredibly enriching and rewarding experience:
"During the year, I developed a prototype for a medical sensor. I also had the opportunity to attend CES 2020 where I saw some of the latest advances in the technology sector and talks hosted by NASA's Jet Propulsion Laboratory where I learned about the importance of electronics for space exploration."
During his degree, David has been awarded a range of scholarships and academic prizes. These include:
The Royal Academy of Engineering (RAEng) Engineering Leaders Scholarship (1 of 35 awards for all engineering disciplines across the UK and the only electronics and electrical engineering student in his cohort)
A UKESF Scholarship sponsored by onsemi
The Institution of Engineering and Technology (IET) Diamond Jubilee Scholarship
The NEC Semiconductor Prize at the University of Edinburgh
The Alasdair Sutherland Prize at the University of Edinburgh
Finally, in 2019, he also won the Automotive Electronic Systems Innovation Network (AESIN) and the UKESF's Automotive Electronics Competition where he wrote an article about the future of cybersecurity for connected and autonomous vehicles.
This was titled "Cybersecurity: Invisible Threats to the Eyes of Autonomous Vehicles" and is now published online. With the recent growth in autonomous vehicles and today's cybersecurity challenge, he notes, the article is perhaps more relevant than ever.
Community / STEM
Despite his many work and study commitments, David also spent a significant amount of time volunteering and participating in STEM outreach activities.
For example, during the Covid-19 pandemic, he was involved in a range of virtual electronics outreach activities. One of these was speaking at the University of Edinburgh's UKESF Scholarship Q&A sessions where he shared his experiences as a UKESF scholar.
As a student ambassador, he has also spoken at open days and written social media posts about life as an EEE student on the University of Edinburgh's Facebook group for prospective students. He was also interviewed by the EEE recruitment team at the University of Edinburgh, with the interview published on the university website.
Before Covid-19, he frequently delivered STEM sessions (aimed at pupils from the ages of 11 to 18) to local youth groups. During each session, we learned, he talked about life as an electronics student and set various STEM competitions, ranging from how computers work to cryptography.
In 2019, he attended the UKESF's first 'Girls into Electronics' summer school where he represented onsemi at the lunchtime networking stalls. During this event, he talked about the exciting opportunities available in the electronics industry and his experiences as an intern at the company. This event was a huge success and over 100 school pupils attended.
Finally, through his role as a teaching assistant for the second-year embedded systems course at the University of Edinburgh, he was also nominated for the Student Tutor of the Year Award in 2021. He enjoyed mentoring younger students to show them how the skills they learn at university can be applied in the real world so that they can also make an impact within our industry.
He is pictured above receiving his award from Isabella Mascarenhas (VP, Grass Roots & Shining Stars, RS Group), one of the EW BrightSparks judges, and Richard Watts (emap MD, publisher of Electronics Weekly). Congratulations to David!
BrightSparks 2022 overview
EW BrightSparks Supporters
We are very grateful to the companies and organisations that help support the EW BrightSparks programme, and make it possible. Special thanks to: TE Connectivity and the UK Electronics Skills Foundation.
TE Connectivity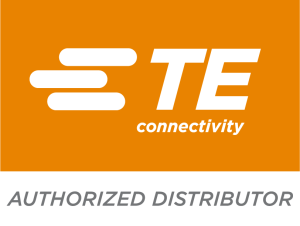 TE Connectivity is a global industrial technology leader creating a safer, sustainable, productive, and connected future. Our broad range of connectivity and sensor solutions, proven in the harshest environments, enable advancements in transportation, industrial applications, medical technology, energy, data communications, and the home. With more than 85,000 employees, including over 8,000 engineers, working alongside customers in approximately 140 countries, TE ensures that EVERY CONNECTION COUNTS. We are delighted to be involved in the Bright Sparks initiative which allows TE Connectivity to learn from and inspire the next generation of engineers. Learn more at www.te.com and on LinkedIn, Facebook, WeChat and Twitter.
UK Electronics Skills Foundation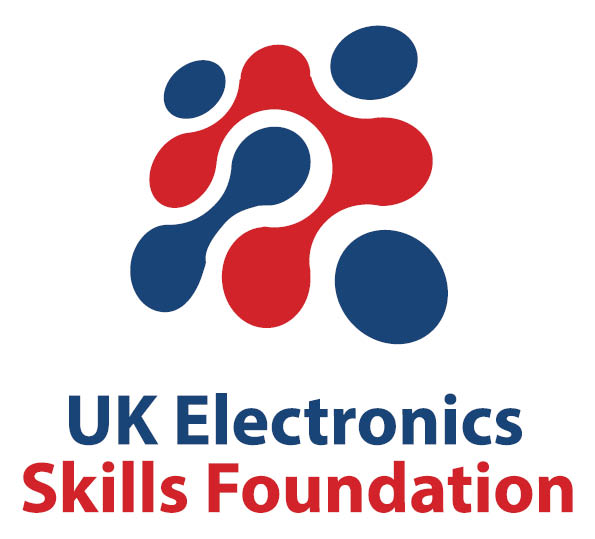 The UKESF's mission is to encourage more young people to study Electronics and to pursue careers in the sector. In the UK, the Electronics sector is big, valuable and growing; however, the demand for capable, employable graduates is currently outstripping supply. We are an educational charity, launched in 2010, with both public and private seed-corn funding. We operate collaboratively with major companies, leading universities and other organisations to tackle the skills shortage in the Electronics sector.
EW BrightSparks 2022 profile: Sarah Keane

EW BrightSparks 2022 profile: Oliver Kanjoo-Parsons

EW BrightSparks 2022 profile: Mihai Daniel Ivanescu

EW BrightSparks 2022 profile: Samrudhi Inamdar