European Space Summit to boost space ambitions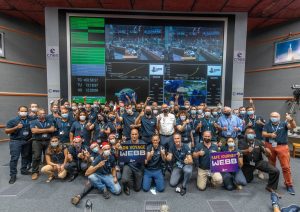 It will consider how best space-related technology can address environmental, economic and security challenges, says the ESA. Specifically, EU strategies for secure connectivity and for space traffic management.
Taking place on 16 February in Toulouse, it will consist of two parts.
The first part is described as an informal EU Competitive Council Meeting on Space, attended by government ministers and their representatives from EU member states. Thierry Breton, European Commissioner for the Internal Market in charge of space, and Josef Aschbacher, ESA Director General, are due to address the meeting.
The second part will be an ESA Council Meeting at ministerial level, attended by government ministers and their representatives from ESA Member States.
Accelerators and Inspirators
The meetings will consider ESA's three "accelerators" identified by the Director General of the ESA,Josef Aschbacher: "Space for a green future", "Rapid and resilient crisis response" and the "Protection of space assets".
Also under examination will be European ambitions for human space exploration and the search for extra-terrestrial life.
Urgent
"The societal challenges ahead of Europe are widespread, significant and urgent," said Josef Aschbacher. "Addressing them effectively will require bold decisions and dedicated efforts on multiple fronts."

"Space technologies, data and services are uniquely positioned to make a difference and provide a concrete response to present and upcoming challenges. We must act now and accelerate the use of space in Europe."
The UK, of course, is no longer a member of the European Union but is still part of the ESA.
Image: ESA – the ESA team responsible for launching the James Webb Space Telescope
ESA preps call for Young Graduate Trainee opportunities

Rosalind Franklin Mars rover drives ahead for September launch

No lag for ESA's ColKa connecting astronauts direct to Europe

James Webb Space Telescope sunshield is tensioned and secured