DASA seeks GAN human augmentation proposals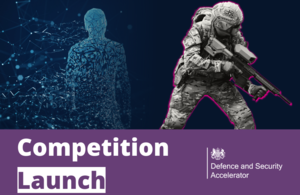 It will focus on solving "operational challenges", for UK defence and security applications, where physical human performance is the limiting factor for delivering operational effects, says DASA.
The IFA is now seeking proposals – to a value of £70,000 – which present Generation-After-Next (GAN) human augmentation systems.
Possible examples relate to: wearable assistive devices (e.g. exoskeletons and technologies to enhance senses), implantable devices, synthetic biology, robotics and AI.
DASA writes:
"[Human Augmentation] is the use of Science and Technology to temporarily or permanently modify human performance. As the battlefield becomes more complex and more advanced technologies become available, the operational demands and technical challenges on our defence and security personnel will increase. It is vital to explore if human augmentation technologies can be harnessed safely, legally and ethically to develop enhanced levels of operator (and system) performance in military and security capability."
The Human Augmentation IFA is run on behalf of the Defence Science and Technology Laboratory (Dstl), which is providing the funding.
You can read more information here if you wish to consider submitting a proposal. The closing date is 14 September 2022.
See also: Robot ankle is better than springs
Ukraine invasion fallout blocks OneWeb satellite launches

DASA funding seeks to support telexistence technology

UK government publishes first National Space Strategy

In-Space Missions wins £9.5m contract for MilSpace communications