Bill Gates funding to boost Kymeta's antenna manufacturing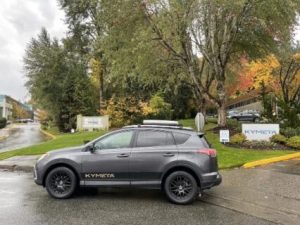 The investment will allow Kymeta to expand its manufacturing capacity, it said, to meet antenna demand. The company also said it will continue to evolve its u8 product line in the Ku-band (the U8 terminal is pictured below) as well as bring the same product family into the Ka-band in the future.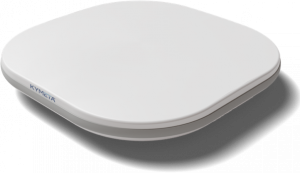 Its electronically-steered flat panel antennas, terminals, and services support satellite, cellular, and multi-orbit mobile connectivity—from LEO to GEO without any moving parts, highlights the company.
"This is an exciting period for Investors as they see the growing enthusiasm for our products as we continue to hit our milestones and this strong financial backing is another testament to that," said S. Douglas Hutcheson, Executive Chairman and Co-CEO of Kymeta.

"Our technology advancements give Kymeta a competitive advantage and we are excited to continue in the development of both our second-generation u8 product family and third-generation technology that promises to provide even higher efficiencies and lower costs for our customers."
Kymeta is a privately held company based in Redmond, Washington.
Satellite-enabled 5G demo
In November 2021, Kymeta partnered with Intelsat to demo satellite-enabled 5G connectivity for mobile comms.
The demonstration involved Kymeta's electronically steered flat-panel u8 antenna using Intelsat's integrated satellite and terrestrial network. The companies described it as the first test of its kind in a mobile environment.
The demonstration was carried out by the research organisation Fraunhofer Institute for Integrated Circuits IIS. The location was Kymeta headquarters in Redmond.
"By hosting these 5G waveforms over the Kymeta u8 terminal (pictured above), our technology continues to push the boundaries of what is possible," said Ryan Stevenson, VP and Chief Scientist at Kymeta back in November.
See also: Kymeta, Intelsat demo satellite-enabled 5G services
Lockheed Martin, Northrop Grumman, York Space win contracts for space network

Space Scotland seeking Space Sustainability and Net Zero Roadmap

Satellite Vu trusts SpaceX for thermal imaging satellite launch

Apprentices earn shortlist place in UK government's Nanosat Design Competition