BAE's phased-array iMOTR radar passes object tracking tests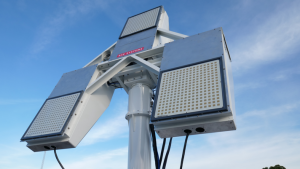 This is a mobile instrumentation radar that provides radar data on multiple airborne objects, be they low flying objects, sea skimming weapons or surface craft.
The tests addressed performance parameters for range, transportability, accuracy, and beacon tracking, the company said. Taking place in Fort Walton Beach, Florida, they included gathering of time-space-position information data collected on airborne test vehicles.
"During this test, we proved the calibration and software integration were accurate, operational, and able to scale for various sizes and requirements of the instrumentation market," said Pete Trainer, vp and general manager of BAE Systems Air & Space Force Solutions. "iMOTR positions us to provide the U.S. military and our allies a new, state of the art radar to support their varied missions."
iMOTR is described as a new approach to radar, using phased-array technology developed by the Defense Advanced Research Projects Agency to provide a high-performance radar at lower cost.
iMOTR
The phased arrays are operated with an interferometry design that makes iMOTR more accurate than conventional tactical phased array radars, says BAE Systems.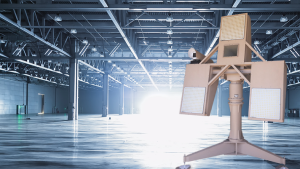 To provide compatibility with existing test range infrastructure, it is designed to operate in C-Band (NATO G-band) or X-Band (NATO I-band), allowing operation with RCC-262-14 transponders as well as the performance advantages of C-Band. The array is electronically steered with a nominal field of regard of +/- 30 degrees off boresight in Azimuth and Elevation.
It includes coherent processing to derive velocity based measurement as well as multiple-object tracking algorithms to provide real-time TSPI (time-space-position-information) on all tracked objects, says BAE.
It is mounted on a commercial trailer with hydraulic jacks to lay it down for stowed transport or lift it for deployment.
See also: BAE Systems wins further contract for U.S. hardened military GPS modules
BAE Systems wins further contract for U.S. hardened military GPS modules

DARPA entangles BAE Systems in quantum technology for military antennas

Researching offshore windfarms' interference with military comms

BAE Systems wins contract for E-2D Advanced Hawkeye's IFF capabilities