Airbus, Iceye to provide radar satellite data to U.S. government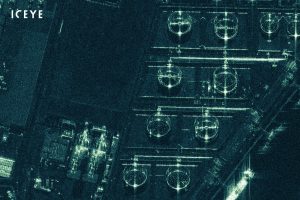 The U.S. National Reconnaissance Office (NRO) has announced the award of five contracts with Airbus (U.S.), Capella Space, Iceye (U.S.), PredaSAR and Umbra.
Basically, the aim is to ensure the U.S. government has access to the best commercial remote sensing capabilities and data, as well as its own sources, for geo-intelligence purposes. The value of the contracts, which are reported to be for a minimum of six months, wasn't disclosed.
Iceye
Iceye set up its Irvine, California-based headquarters in 2021 in order to "best accommodate the requirements of our U.S. government customers". And as well as entering into an R&D agreement with the U.S. Army (its Space and Missile Defense Technical Center) to provide Earth observation technology supporting army missions, the Finnish satellite imagery specialist has also signed up to participate in the European Space Agency's Copernicus Earth observation satellite programme.
"Our objective with this NRO effort is to demonstrate how Iceye spacecraft provide global situational awareness and complement existing government systems so that NRO can best satisfy future U.S. Government GEOINT requirements," said Eric Jensen, President of Iceye US. "We are delighted to partner with NRO to equip end users with the most relevant, high-quality data needed to support critical decision-making."
To date, the company has launched 16 spacecraft to date and operates what it describes as the world's largest fleet of commercial SAR (synthetic-aperture radar) satellites. They can form high-resolution images of areas of the Earth in both daylight and night time, and through cloud cover – collecting images over large areas (wide-area Scan mode imaging) as well as "spot collects" over specific sites.
NRO
"We are very pleased with the response to the first focus area under our new BAA," said Dr. Chris Scolese, NRO director, who announced the release of the BAA acquisition just three months ago. "We know that users across the National System for Geospatial Intelligence are eager to explore commercial radar, and these contracts will allow us to rapidly validate capabilities and the benefits to the national mission."
Formed in 1960, the NRO collects space-based intelligence data, with its customers including the U.S. Department of Defense and other American domestic agencies.
The awards were made under the agency's new Strategic Commercial Enhancements Broad Agency Announcement (BAA) Framework, and NRO says that it expects the next BAA focus area will be issued later this year.
The agency says the awards demonstrates its commitment to a diversified architecture comprised of "national and commercial satellites, large and small constellations, working across multiple orbits".
Image: Iceye – an example of Iceye's 25cm resolution SAR imaging, taken from an in-orbit demonstration. It shows oil tanks located in Rotterdam.
See also: Satellite-based Earth Observation data market worth $1.6 billion
Airbus to build Ariel exoplanet satellite

U.S. Army turns to ICEYE for SAR mission imagery

ICEYE signs up to provide imagery for Copernicus satellite programme

Satellite-based Earth Observation data market worth $1.6 billion